It was Super Bowl Sunday, February 1, 2015.  The first half had just ended when I got the call.
The Patriots were leading the Seahawks 21-14, but as usual, I wasn't really watching the game.  Rick and I were having a super bowl partay. In the moments before the call, we were having a great time and I felt lighter than I had in eight months.
Our core circle of friends hadn't been together since the previous May, when Gar and Barb had moved away to Cincinnati. Our gang consisted of ten of us – Tom and Linda, Mike and Jeri, me and Rick, Bruce and Vicki, and Gar and Barb – and we'd been together most of our lives.
Rick, Gar, Bruce had hung out together way back in the early 70s, after Rick had gotten out of the Army and moved in with Syd into his dive in Anaheim. At night they'd sit around listening to music and smoking pot.  And laughing.  Boy did they know how to laugh. They'd also gather at the gas station where Tom worked; he was already married to Linda with one small baby and another on the way.
I met Rick when I was a nineteen-year-old sophomore at Cal State Fullerton, and though he and his friends were older and more worldly than me, soon I practically lived at his place.  A few years later Rick and I attended his sister's marriage in Phoenix where he reconnected with Jeri, one of the bridesmaids, who had been his sister, Donna's, best childhood friend. They had scratchy home videos of them playing horsy when they were six.  Accompanying Jeri to the wedding was Michael, who'd been a Marine helicopter pilot in the Viet Nam war. The four of us instantly clicked.
Barb came along about ten years later, the perfect ditzy partner for Gar.  Vicki was the newest comer. She became Bruce's scuba partner (and then some) twelve or thirteen years ago.
There was something unique about our friendships. For all those years, there'd been this synergy that happened when the ten of us were together.  There was just… more.  More laughter, more wine, more lightheartedness; all intermingled with thoughtful and inane recollections and conversation. I guess it's called chemistry. When we were all together, it wasn't just a party, but a partay. I was simply happiest with these people. It was always the best of all times.
But the previous year had been really rough. A couple of months after Gar and Barb moved to Ohio, Bruce and Vicki broke up, and they disappeared off the radar.  There were six of us left but it wasn't the same.   Our group was in shambles.
And it wasn't just that.  During the previous few months, Honey had died, Koko had come down with cancer, and our adorable kitten Daisy had disappeared. All such heartbreak.
At the same time, my sweet, mischievous, mom, whom I'd spent a great deal of my time with the last several years, became bedridden and was in hospice care. She was almost ninety-three. I'd been there earlier that Sunday, feeding her small spoonfuls of vanilla Ensure. It'd taken her forever to drink most the can, one tiny sip at a time. Then she'd kicked and moaned, but I'd stroked her arm for a long time, until finally she'd fallen asleep.
Then I'd rushed off in time for the Super Bowl party.
And everyone was there! Everyone, save for Barb, who was still in Cincinnati.  Gar had shocked us by showing up at our door just the week before.  I was thrilled to see him, Gar with his creative soul, vegetarian diet and flip flops rain or shine.  He'd had enough of the mid-east winter and apparently of Barb, too. She'd been my quirky best friend, and I would've loved if she'd come back with him. But having one of the two was better than neither.
Both Bruce and Vicki were there, too.  They weren't exactly back together, but they were working on being friends. They were sweet together. Bruce was his charming, humorous self; Vicki was petite and forgiving, putting up with his wacky ways.
Having us all together on the sofa and around the living room, watching the game, laughing, talking, smoking, eating, drinking – I felt happy.  Ecstatic, really.  I'd needed this day to let go the heaviness.  To be with my friends.  To laugh.
A deafening cheer went up from the guys.  A big play by New England.  I paused from my conversation with Linda – a short, cute blond who could still touch her tongue to her nose –  and glanced at the screen. After the guys finally quieted down, I continued telling her about Bailey's trip to Boston, her getting snowed in and being undoubtedly anxious about her interview at Tufts the next day.  It felt good to be excited about something.  To feel the lightness in my heart.  To feel my face smiling so broadly.
Then it was half-time, which is always fun, because we had chili and ceviche and loaded potato skins. Katy Perry was performing at halftime. We would probably be half-watching the show.
My cell phone rang, a sing-songy tune. It was in my purse beside me on the sectional.  I reached in and pulled it out.
Looking at the screen, I knew.
It was the nurse from the assisted living home.  She was saying that she was there at the house.  I stood up and went out the front door.  The cell reception was not good.  She said something about being there with my mom and holding her hand.
"I told her you loved her, Lisa," she said.  "And then she stopped breathing."
I had just been there at my mom's, not three hours before, and it seemed she should be as I left her, alive and breathing and kicking.  I'd been there from morning to afternoon, spooning the Ensure into her mouth.  But I hadn't remembered telling her I loved her when I'd left.  I'd been telling her that all the time lately, everyday, because I knew the time was getting closer.  But I didn't think it'd be that day.
I was horrified that I may not have told her I loved her. I should've stayed.  I should have known.
And the nurse had said my mom had stopped breathing.
"Do you mean she's died?" I asked her.
"I am so sorry, Lisa," I heard the gentle voice through my cell phone say.  "I really am so very sorry."
She said she would call the man from the mortuary, and then she asked how soon I could be there.   All I could think of was not now, not tonight.  I can't face that now.  Besides, I'd just been there.  I'd spent hours there that day, and the previous day, and the day before that.
"I can't drive," I told her.  "We're having a party.  It's Super Bowl, you know.  And I've been drinking.   I can't drive because I've been drinking."
I really hadn't drank very much, maybe a glass of wine, but I was stoned, which had given me a light, surreal feeling.  I didn't do it often, but on this day I'd needed "a little attitude adjustment," as we'd say, to chill out and relax. I didn't tell the nurse that, though.  I repeated that I'd been drinking and couldn't drive.
"But I can see her tomorrow at the mortuary," I said. "Would that be okay?"
What difference, I thought, does it make anyhow?  I'd seen her earlier that day.  I was sure she wouldn't being changing much.
She agreed on the other end that that would be fine for me to not come tonight. Again she said how sorry she was.
I ended the call and that was that.  In shock, I opened the door and went back inside.  Everyone was looking at me with tears in their eyes, and I felt a wave of deep and overwhelming sadness.  I told them my mom had just died.  They got up and all began hugging me.  I can't drive, I told them.  But I knew I had to go.  Right now.
"I can drive," said Vicki.  She'd had a glass of wine, but that's all.
"We'll go too," said Jeri and Linda.
It was only fitting.  My best girlfriends in all the world would go with me to say goodbye to my mom and share a most memorable night of my life.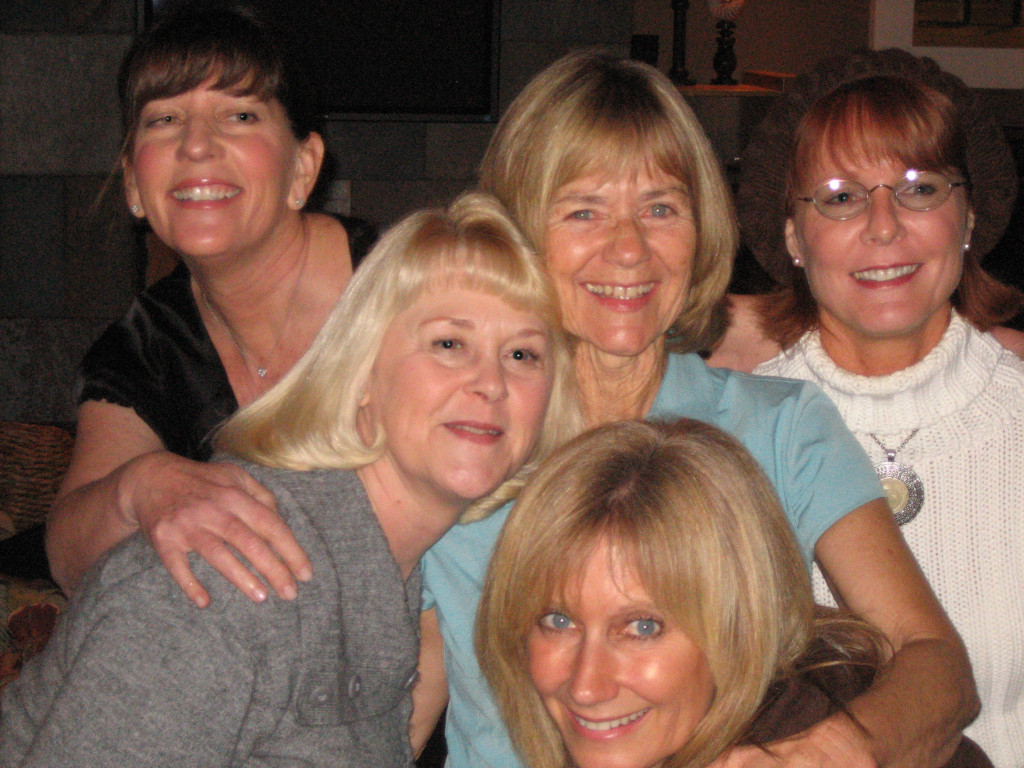 We were in Vicki's blue Toyota Highlander, with Vicki at the wheel and me riding shotgun.  Jeri and Linda were in the backseat, sitting in the dark. The roads were nearly deserted as we drove in silence, taking Laguna Canyon highway to the 73 toll road.  A few exits later, Vicki turned off on La Paz, a long sweeping roadway that would take us to my mom's assisted living home in Mission Viejo.
Vicki's profile was lighted by the occasional beams of oncoming traffic. Glancing over my shoulder, I could barely make out the outlines of Linda and Jeri in the backseat.  Yet, I sensed the presence of my friends in the darkness and their intense concern. We were all in our own worlds contemplating things in our own way.
I felt my body shaking slightly; I was in shock. I wished I wasn't stoned, but then again, pot tended to settle me, and give me a deeper awareness.  This was happening and this was life. It was okay. It was the way it was meant to be.
Having my friends with me calmed me, but it felt so strange, that it had worked out this way. They were the most important women in my life – my best, lifelong friends – and we'd all converged together at this moment in time, the day my mom passed, so they could be with me and help me face what lay ahead that evening.
A day many years ago came into my mind, a time when Rick and I were on a vacation in Hawaii.  We were on this beach, and as I laid there marveling at the incredible beauty and watching the people around me and on the shoreline enjoying the perfection of it all, it hit me like a jolt. That beneath it all, we're all spirit.  That inside of us all, all the people on that beach, all my friends, all humanity, there was something profound and otherworldly and eternal.  All day long I felt such joy just realizing this and knowing how true it was.
It was a similar feeling in Vicki's car as we drove to my mom's care home. I felt so strongly each of their spirits, their love and caring.  In a very quiet and faraway spot within myself I knew everything was the way it should be.
The moment we arrived at my mom's place, I was brought back to the reality of the real world and of what had transpired. A tall, slender, attractive woman, greeted us at the door. It was Rebecca, the nurse employed by the care home who had called me earlier, and she embraced me and expressed her condolences again. The two Filipino caregivers, Ben and Angelina, who had cheerfully attended to my mom's many demands and physical needs, were in the kitchen, and we all hugged, and I thanked them.  A male hospice nurse was at the counter filling out forms in a notebook.
"Hello, Lisa!" sang Marilyn, from her wheelchair behind me.  I turned around. Marilyn was a thin, spry woman in her 80's, and she was always friendly and hoping for conversation.  She had once been the organist for her church.
"How are you doing?" She asked with a smile, pronouncing every word with distinction.
They obviously hadn't told her yet.
"Hi, Marilyn. I'm okay." I considered telling her the news, but decided not to.
I patted her arm. "I'll be back in a few minutes."  I turned away with a sense of weary anticipation.
Linda, Jeri and Vicki had accompanied me into the house and they were waiting in the entry, my dear sweet beautiful girlfriends. I felt a little panicked because I didn't want to ignore them, I wanted them to feel at home, which of course was impossible under the circumstances. Then I saw that Super Bowl was playing on the over-sized TV in the living room, the figures on the screen rushing toward the quarterback who lobbed a pass.  No one was in there watching it.
"Look, guys, the game's on. Why don't you watch the second half?" Actually, I kind of wanted to watch it myself and forget everything that was happening.
"Don't worry about us, Lis," said Jeri, who had a smart, earthy beauty and sensibility about her.  "Just do whatever you have to do."
"We'll be fine," said Vicki. Vicki was a spiritual seeker, and I could feel her encouraging energy.
We all stood there a moment. "Okay, then," I said. "I guess I'll go see my mom now."
Then I started the long walk down the short hallway to my mom's room.
My mom's name "VI" was taped on her door in bold letters with day-glow masking tape, because it used to help her find her room again when she'd get up and wander in the middle of the night.  Slowly I reached for the door knob and turned it.  A dimmed lamp was on inside, and across the room I saw my mom was in her bed, almost exactly as I'd left her some hours before.  She looked diminutive, and eerily still, the life from her now clearly gone. Her mouth was open.
As I approached her bedside, I saw her eyes were closed, and the skin on her thin face was pale and drawn. Her nose looked long and thin and her body, which was only half covered with her soft pink blanket, looked so tiny.  Someone, probably Rebecca, had folded her hands on her chest.
"Hi mom," I said.
My voice sounded thin, hollow.  Of course, I no longer needed to verbalize anything to my mom, yet somehow I felt I should say something, just in case she could still somehow hear me.
"You must be in heaven now, with Jesus.  At least let's certainly hope so…." I looked down at her face, and it felt strange that she showed no reaction.
My mom's religion and belief in heaven had been a huge part of her identity. Now that death had come, I hoped that the afterlife lived up in full glory to her expectations. I was curious if at this moment, she was with Jesus and singing with a choir of angels.
Still, my mom might have laughed at my quip, even this one because by now, of course, she would certainly know the truth.  She loved the irony of a good jibe, and always responded to any attempts at humor, even ones at her expense, with an easy, knowing laugh.
Growing up, I hadn't really liked her so much because, for one thing, she was busy being my mom, and she was strict, wanting me to be the perfect child. Also my parents fought terribly and there was never any peace in our home – though it wasn't my mom's fault, it was my dad that had a lot of rage. But I came to realize that my mom had a great many friends who loved her for being herself, Vi, because she was a person that truly cared about others. Long after my parents divorced, and after Rick and I had married, she started to loosen up with me and to appreciate me for who I was.
As she grew older and less able to take care of her affairs, I stepped in to help. She was always very grateful.  I'd drive to Whittier and take her to lunch and shopping, or to run errands, or do doctor appointments. When she moved to the assisted living home and became increasingly dependent on me and others for her daily care, we only became closer. She relaxed into her new role of the addled little old lady, which she played to the hilt with often hilarious results (imagine pushing an elderly woman in a wheelchair through Ikea while she slapped strangers on the rump with a big fake flower… you should have seen the look on people's faces!)   In these later years she maintained a wry sense of humor, yet stayed kind and caring. Truth is, the last few years with her were the sweetest ever.
Looking down at my mom, I saw that her plush pink blanket, was down at her waist. With only her light-weight night gown on, she would have been cold if she'd been alive.  I gently pulled it up to her neck and tucked it around her shoulders. But her open mouth was disconcerting.
"Mom, you need to close your mouth," I said. "It's not very becoming." It was another little jab that, had she been able to hear me, I knew she would responded with a laugh. She'd probably say, "Well, I can't control that anymore!"
I gingerly reached over, touched her chin and pushed.  Her mouth closed, but when I let go, it opened back up again.  Several more attempts rendered the same results.
"Anyway," I said.
Finally, I bent down and gave her a kiss on the cheek, which had become cool.
"I love you, mom," I said.  I left the room, shutting the door behind me.
I found Linda, Jeri and Vicki waiting with the hospice nurse in the dining room, the three of them squeezed onto the love seat there.  I had hoped everyone would be in the living room casually hanging out and watching the game. They looked up at me expectantly.
"Do we know when the mortuary is coming?" I asked the nurse.
He looked at his watch. "Probably be an hour and a half."
"My friend had to wait three hours for the mortuary to come," said Jeri.  "We could be here a while."
"Oh my gosh," I said.  "Are you guys okay staying?  You could go back, and Rick could pick me up later…."
"Lisa, we're fine," said Linda.  "We'll stay here as long as it takes."
The thought of being here an hour or two or longer seemed excruciating.  But then I had an idea. Wine. Albertson's was a short drive down Muirlands and they had a very good selection.
God knows we could all use a glass of wine.
The girls jumped at my suggestion and five minutes later we were in Albertson's.  The bright florescent lights inside the store were a shocking contrast to the darkness of the moonless night outside. This Albertson's was one of those huge, sprawling superstores, and I'd been there a hundred times to pick up things for my mom … her favorite cinnamon rolls drenched in white frosting, kitty litter for Max, various necessities such as toothpaste, shampoo, and most recently a variety of soft puddings she could swallow down. But under these circumstances, the store felt unfamiliar and surreal, with it's overly-bright, never-ending maze of aisle of displays, products and foodstuffs.
I forced myself to focus, and peeled off from Vicki, Linda, and Jeri to look for plastic cups. I found them way the heck on the other side of the store in the picnic section.  It occurred to me that some sparkling cider would be kind of nice to get for Angelina and Ben and the other residents; it came in a champagne-style bottle and we could pop the cork and it would feel special. A store employee directed me to the aisle where I could find it, and after that I headed for the liquor section at the far other end of the store, where I saw Linda there scrutinizing the shelves of wines.  Obviously she knew exactly what she was after and in short order she grabbed a bottle of Duck Horn Cabernet.  Together we headed to the checkout where I purchased the cider and cups, and Linda paid for the wine.
But Jeri and Vicki were nowhere to be found. Linda and I waited awhile at the front of the store, then decided to go see if they were at the car.  I tried to call Jeri on my cell, but she didn't answer.  As my cell rung for Vicki, we went back in the store again and there they were in the checkout line.  Jeri was holding two packages of Pepperidge cookies… Milano and the Sausalito Chocolate Chunk. I suddenly felt very hungry.
There's something about a glass of wine that is undeniably comforting.  Rick and I love a glass at the end of a long day, and I particularly like to drink wine when I cook. It's a signal that you can take a deep breath, kick back, let it all go. I especially savor the bold, complex and sometimes oaky palate of a quality red wine, whether it be a cabernet, a minor noir, or a fine zinfandel. The fact is, the girls in our group prefer the reds; strangely, it was the guys that like chardonnay. But no matter. Whether red or white, when our friends get together, wine is a primary component. With wine and weed and our favorite peeps, we have everything we could possibly need.
I'd poured the sparkling cider for Angelina, Ben and the hospice nurse, and also brought some in for Marion and Gloria my two favorite ladies at the care home. Gloria, who would always go and check on my mom in the middle of the night, even though she herself could barely walk, was propped on her side on her bed.  She was distressed about my mom, but she was even more upset about what would happen to Max. I assured her I'd take care of him, and was finally able to extract myself and get back to the girls. They were in the kitchen where Linda had uncorked the bottle of cab and filled four of the clear plastic cups with the deep maroon liquid. I nearly lunged for mine. I took a sip (well a gulp actually) and my palate was hit with a rich, delicious jolt. I immediately felt better. We stood drinking the wine and enjoying the calm, but then I knew it was time.
"I'm going to go in and see my mom again," I said. I paused. "Do you guys want to come, too?"
I sensed the slightest hesitation among the three of them as they subtly exchanged looks. It occurred to me that Vicki might never have actually met my mom before, though I'd talked about her so often, it felt like she had.  Jeri and Linda had met her on several occasions over the years.
"Yeah, Lis," said Jer quickly.  "Of course."
Linda nodded in agreement, "Yes, I'd like to see Vi."
Vicki lifted her cup, acknowledging she was in.
"Let's go in and toast my mom," I said, and we all headed down the hall.
As quietly as church mice, and with exceptional respect and reverence, my friends followed me into my mom's room, but they hung back as I went up to her side. She, of course was in the same position as I'd left her earlier.  I was a little embarrassed about her mouth being open in such a ghastly way – I think it was a little shocking to everyone – but they graciously ignored it.  Instead they murmured their greetings: "Hello, Vi."  "Nice to see you again."
I went to the other side of her bed, and the girls sidled in more closely. I put my hand on my mom's, which were folded under the blanket.
"Hi again, mom," I said, looking down at her.
I felt I should say something reflective and insightful, but I was at a loss of words.  I mean, what could I possibly say?
"Anyway, here she is," I said.  "She's in heaven now.  At least we hope. I mean if anyone is, she is."  My words felt hollow.  I just couldn't express what I felt.  I didn't even know what I felt.
"She looks so tiny," Jeri said.
I surveyed the small figure under the blanket.  It was so strange that earlier in the day, when she was alive and moving about, she didn't look so tiny at all.
"She looks beautiful," said Vicki.
"She was a wonderful woman," said Linda. "I know she meant so much to you."
I looked down at my mom, this woman who had lived such a long and difficult life – one so very different from mine – with such grace and courage and humor. Suddenly I felt immensely sad. I should have been with her today, I shouldn't have left.  It was Rebecca holding her hand when she took her last breath, when it should've been me, the person she loved and depended on and desperately looked forward to seeing each day.
But death is a profoundly personal experience, and it comes in its own time. I knew it wasn't my fault, that she loved me regardless, and that she now was at peace somewhere in the vast unknown.
I glanced up and saw my girlfriends looking at me, being with me, and I felt a sense of overwhelming gratitude and awe.  Everything had lined up too perfectly for it to be coincidental. Somehow the universe had arranged to have these three women, three of the best people I knew in the world, to be with me, and with my mom, at this very moment in time. Their willingness to be fully present, to not turn away, was undeniably a demonstration of great love, for me and for my mom. It was exactly what I needed right then.
I lifted my wine in the air and said, "This is to my mom, whom I love dearly, and to my best girlfriends who are with me now."  They lifted their plastic cups as well and we all clinked rims over her body.
"Here's to Vi," "Rest in peace," "Godspeed to you, Vi," they said. And once again I said to her, "My dearest mom, I love you so."
Then we each downed the last of the tasty cabernet in her honor.
I could feel my mom smiling. She would have loved this, this gathering of me and my friends around her. She had had a deep affection for all my friends, and she would have been thrilled they were here spending this time with us.
Her spirit was strong, and I knew it would continue to shine on. Her smile, and her love, and the sound of her laughter would forever whisper to me.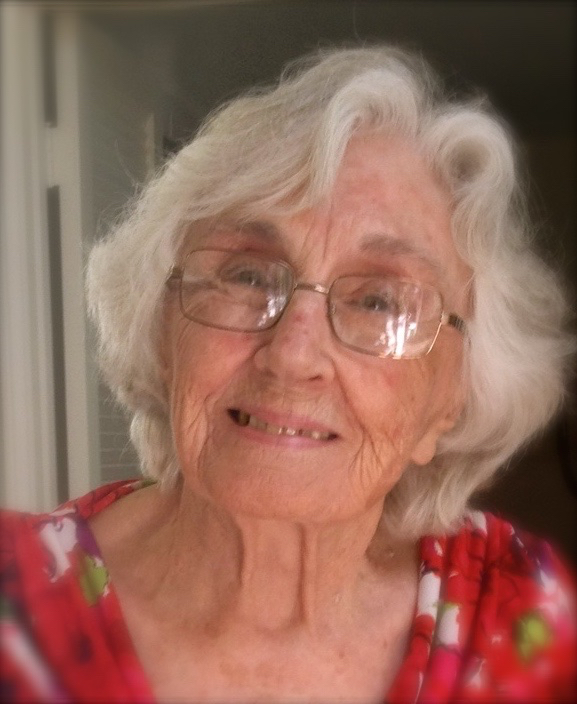 copyright 2016 by Lisa Padgalskas Hand